walking around lappy486
All week I was thinking about what I've figured out about Git and it feels like nothing much at all.
What was interesting about working with Jen was how much she, too, valued the ability to burn it down and keep on going. Sharing my work collaboratively online is, right now, more useful to me than how adept I am at navigating versions.
And that takes me to some mathematical thoughts.
Jen and I made some progress in navigating these systems, and I think, for us, researchers who use code. We are research software engineers, our research is not focussed on code.
So what do we value? Well, as a graduate student, sharing code and creating online content, blogs and sites, has been of extraordinary benefit.
For this project with Jen, we set up a site the R package distill::, and deployed it via GitHub pages. In this context, that was more valuable to me than the version control itself.
So, if the focus is sharing, what is a minimal gitflow?
Finding our way around. A very good place to start.
the seven bridges of königsberg
These grids were not infinite; indeed they were rarely greater than 10 x 10. When you reached a left edge, you could not move left any further.
There are two things to consider, places you can be and if two places are connected.
In 1736, Leonhard Euler transformed problems such as this when considering the problem of the seven bridges of the city of Königberg. The challenge was to devise a walk through the city that would cross each of the bridges once and once only.
Euler reimagined this problem in terms of nodes to represent land and edges to represent the bridges. Or, as I refer to them in my head, bobbles and lines. Through this reimagining, Euler was able to show there was no solution to the problem of the bridges of Königsberg.
These collections of nodes and edges are called graphs.
trees and git
The specific type of graph we encounter in navigating bash and Git, is a tree.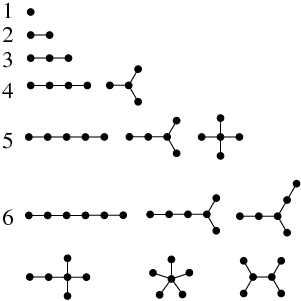 Trees are special types of graphs where you can't go in a circle. They are acyclic.
Keep going down, and you will hit a bottom, and keep going up and you will hit a top. But they may not be the bottom or top you are looking for, and therein is the rub.
If I've learnt anything from this adventure in collaborating via git, it's find a friend to walk these paths. Because, even though we can't technically go around in circles, it sure feels like we are.